QUALITY ACCREDITATION & AWARDS
---

Thailand Prime Minister Award
The Prime Minister Export Award is one of Thailand's most prestigious awards given by the Royal Thai government. Dental Corporation received Outstanding Best Service Provider (Hospital/Clinics) to our dental centers in Bangkok and Phuket for its achievements on dental services excellence treating overseas patients visiting Thailand for dental and medical tourism as well as the international community within Thailand.

Baipo Business Awards
The Baipo Business Award from Sasin Business School, Chulalongkorn University and SCB was given to Dental Corporation's dental center for Quality, Branding, Customer Focus recognizing the dental group's success on demonstrating distinction and as a role model within its industry relating to Thailand's service and medical sector.

Asia Pacific Entreprenuership Award
Dental Corporations' leadership receives the Asia Pacific APEA Awards by Enterprise Award for good governance, continuous innovation and sustainability.

Thailand Trustmark
The Thailand Trustmark by Department of International Trade and Development (DITP) of the Royal Thai Government endorses the dental group's commitment to quality standards and assures consumers on value and quality delivered to them, not only within Thailand but on the global market network of importers and exporters.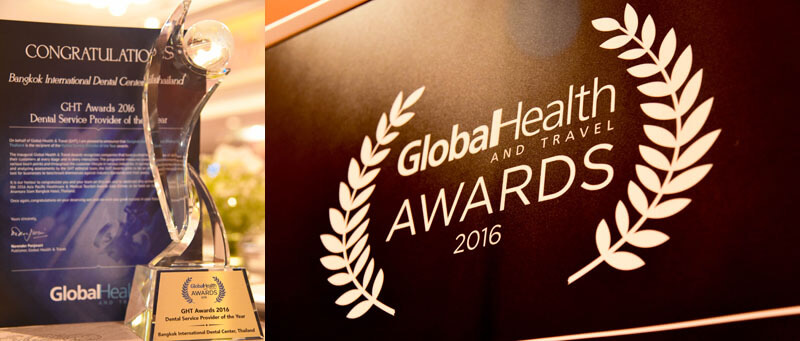 Global Health Award
The Global Health and Travel Awards recognize the best hospitals and specialty providers in Asia. Dental Corporation dental clinics receives the top healthcare provider for dental care services.

Straumann Preferred Partner
Phuket Dental Signature dental clinic is Straumann implant preferred and partner provider in Phuket. Straumann (Switzerland) presents their highest platinum award to Dental Corporation's dental center.

Invisalign Diamond Provider Award
Dental Corporation's dental clinics treats a large number orthodontic treatments with Invisalign. The dental group and its team of highly qualified orthodontists dental specialists receives the Invisalign Diamond Award as a top tier treatment provider.

Top Preferred Teeth Whitening Center
Phuket Dental Signature Clinic and its dental group is certified as an official Philips Zoom's associate and a top provider of the advanced in-office Zoom teeth whitening procedures in Thailand.

Global Patient Choice
Dental Corporation's dental clinics receives the Patient Choice Award by Medical Departures for the best reviewed dentists by patients internationally.

Customer Service Award
Customer Service Award was given to Dental Corporation's dental clinics in recognition of excellence in the field of responsive customer communications.